Co-Op Karma
Help us recognize employees who are incredible stewards for our co-op by participating in our Co-op Karma Program.
Anytime you notice an employee demonstrating SPIRIT, TEAMWORK, ALL AROUND CUSTOMER SERVICE, or COMMUNITY ENGAGEMENT at our co-op, simply complete a short Co-op Karma form (located at each department's service counter) and drop it into the "Suggestion Box" at the Customer Service Desk — or fill out this form. Each morning, we'll collect and share completed Co-op Karma forms with recognized employees — so they'll know that you appreciate them!
What we're looking for:
SPIRIT: A positive attitude, enthusiasm, and pride in their work; is a positive mentor when training others
TEAMWORK: Cooperates with others, communicates effectively, offers assistance without being asked, and works well with others in and outside of their department
ALL AROUND CUSTOMER SERVICE: Shares product knowledge, responds to all customers in need regardless of department and greets both staff and customers
COMMUNITY ENGAGEMENT: Participates in community programs, events, or activities that promote a healthy and sustainable food system, support local farmers and producers, provide education and training about cooperatives, and improve the local economy.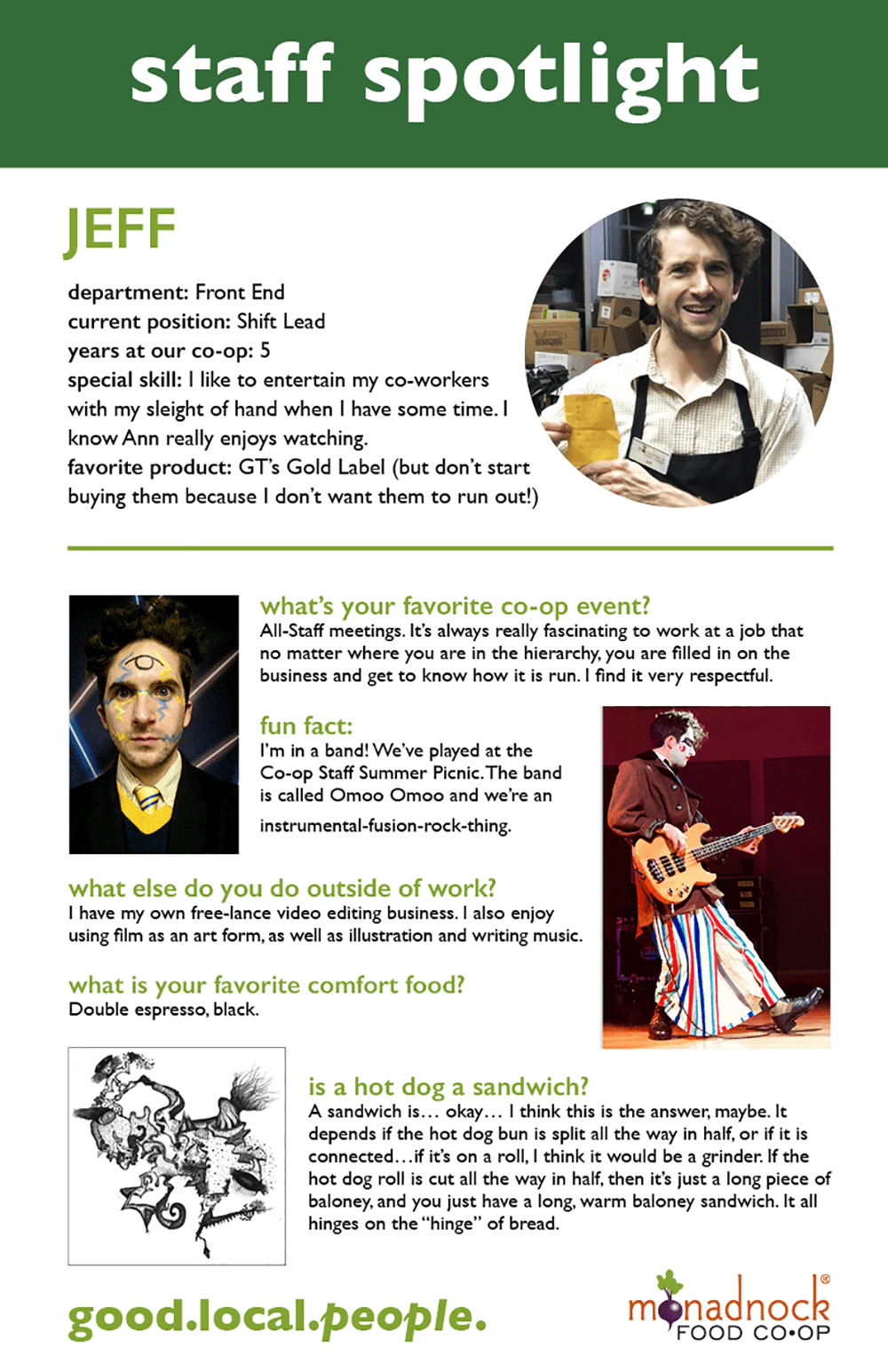 Staff Spotlight
Get to know our staff members a little bit better!