Get deep discounts on cases of popular products two times a year—in May and October—while supplies last!

Get Ready!
Our next Truckload Sale will be held on October 8 & 9, 2021.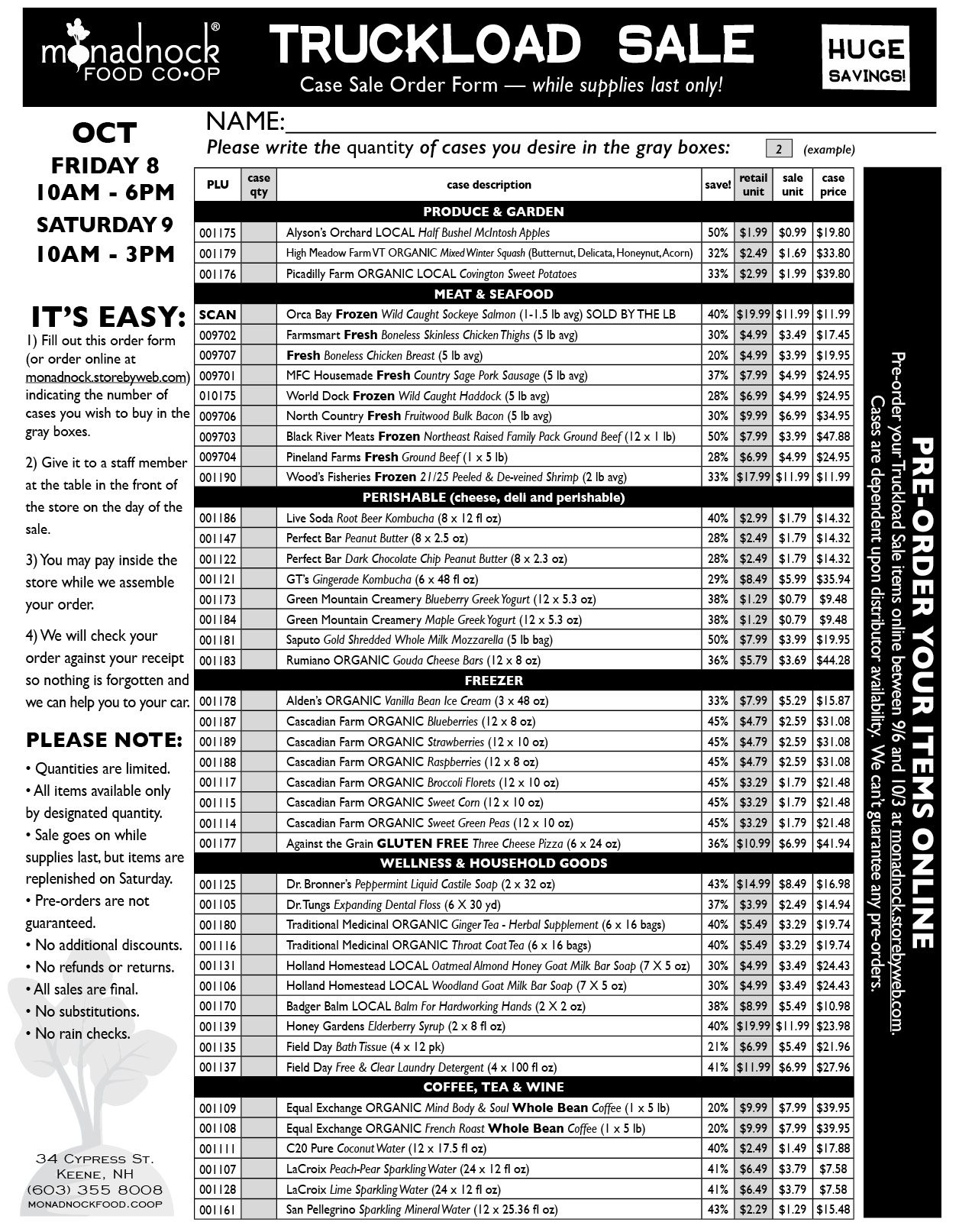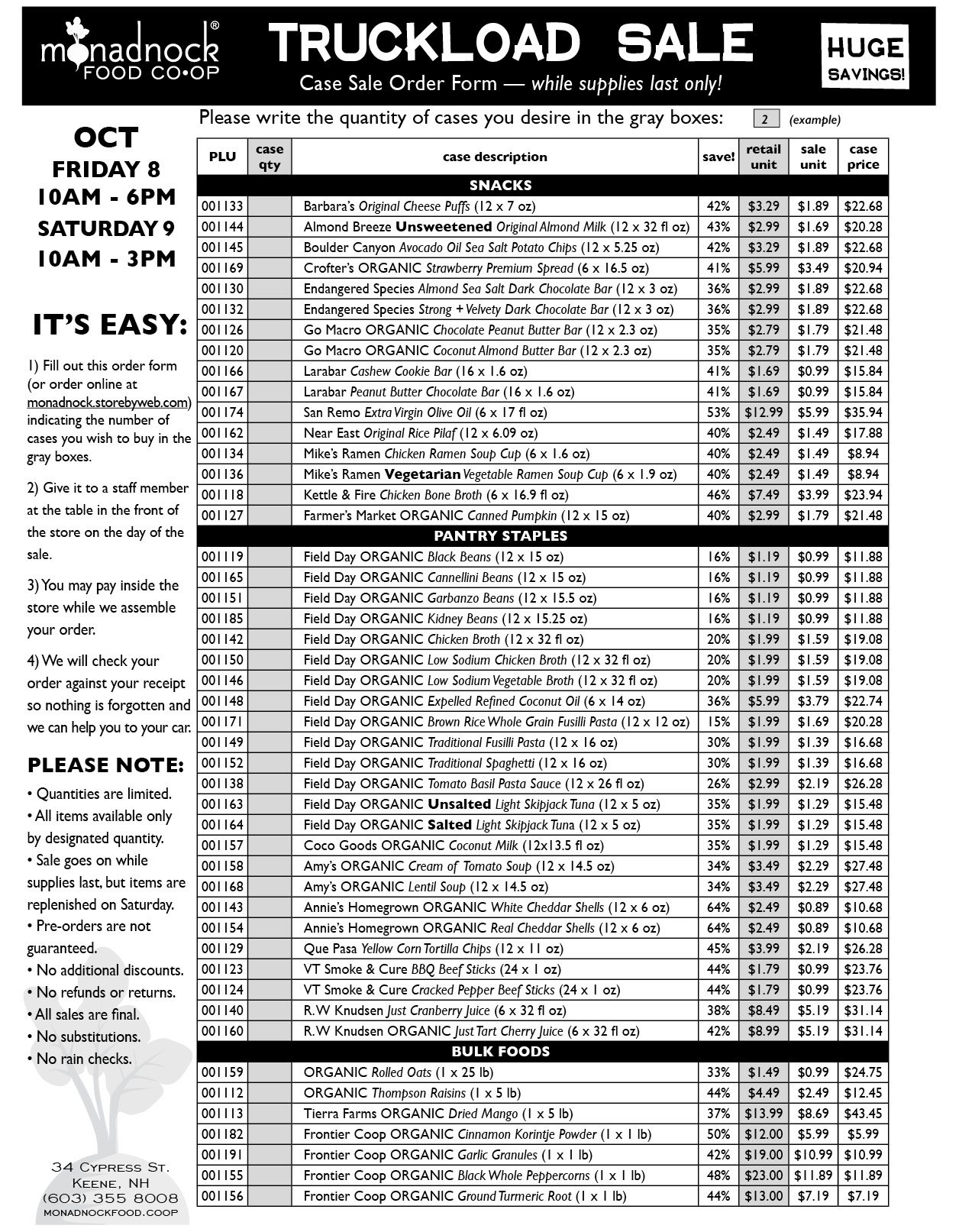 Please note:
No additional discounts can be applied to these items.
No substitutions allowed
All sales are final
No refunds or rain checks will be possible
PRE-ORDER YOUR ITEMS ONLINE
Pre-order your Truckload Sale items online between 9/6 and 10/3 at monadnock.storebyweb.com.
Cases are dependent upon distributor availability. We can't guarantee any pre-orders.
Have questions? Please contact us at marketing@monadnockfood.coop.