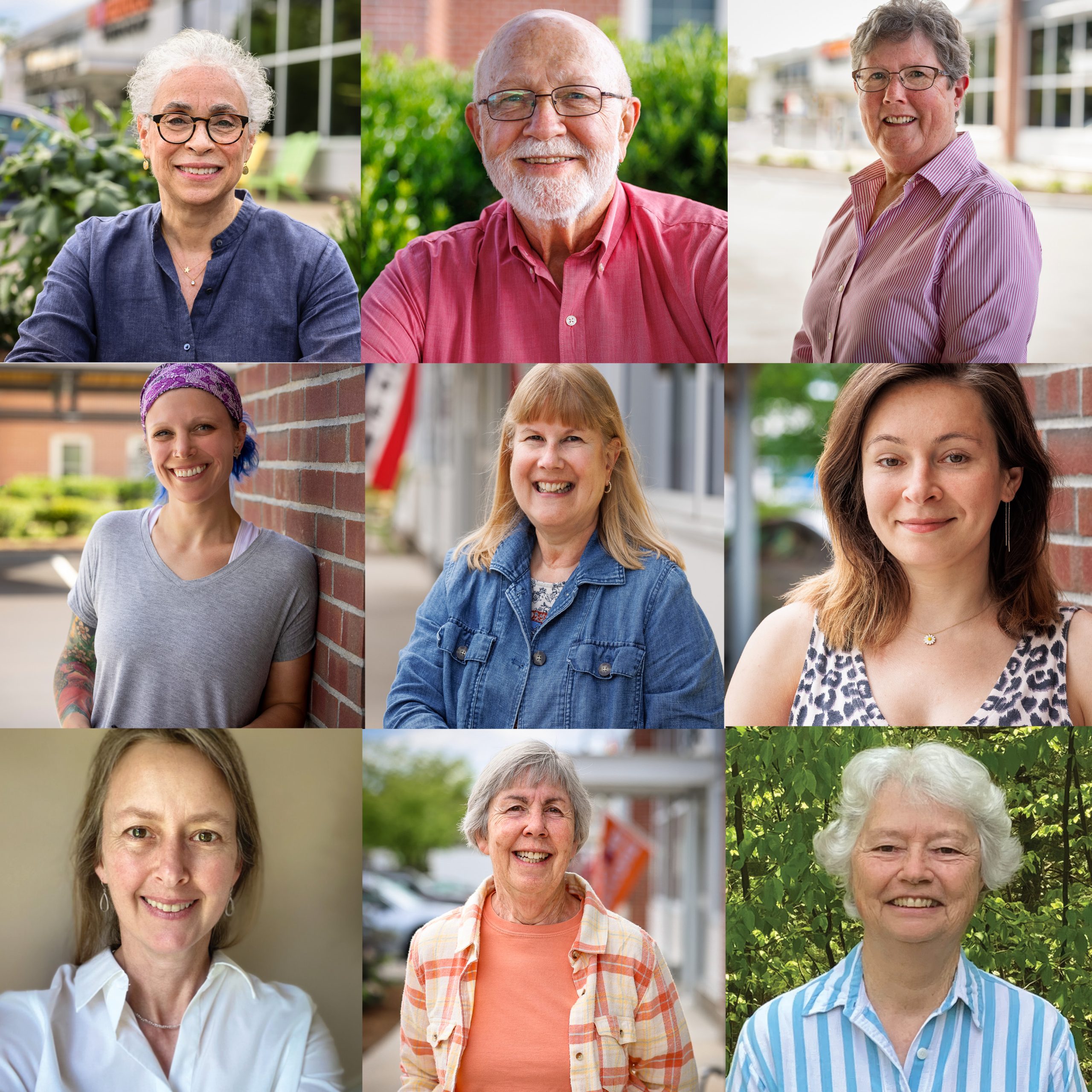 About Our Board
The Monadnock Food Co-op's Board of Directors, comprised of nine community members, plays a vital role in the success and sustainability of our co-op. They provide guidance, strategic planning, and oversight for our co-op. Also, they help ensure the store is run in a way that is financially responsible, socially conscious, and genuinely responsive to the wide interests of our Member-Owners.
The Co-op Board of Directors uses three guiding documents for their work:
1. Articles of Incorporation. These describe who we are, how we are organized, and where our business is located. Any changes must be voted on by Member-Owners.
2. Our bylaws guide our principles and processes. Any changes must be voted on by Member-Owners (Two great examples of the cooperative principle, democratic member control).
3. Policy Register. This defines the roles and responsibilities of both the General Manager and the Board of Directors.
Member-Owners are welcome to attend a board meeting. Our board meets on the third Monday of the month from 4:45 – 6:.45 pm. We leave time at the beginning of each meeting for Member-Owner feedback and questions so feel free to join us. For more information or to RSVP to attend, e-mail marketingasst@monadnockfood.coop or contact the board at board@monadnockfood.coop
Interested in Joining Our Board of Directors?
Do you love being a member of the Co-op?
Do you want to help guide the success of 2021's top business in the Monadnock Region?
Do you have a vision and passion for building our local food economy and advancing a cooperatively owned, democratically run local business?
If you answered yes to these questions, you would make an excellent Monadnock Food Co-op board member!
Not sure you're ready to commit but want to learn more? Have specific questions? Email marketingasst@monadnockfood.coop
Click here to download our Board of Directors Packet to learn more about our application process.
Please email us at board@monadnockfood.coop — one of our existing board members would be happy to chat and tell you more about what it's like to be on the board.