The Monadnock Food Co-op gives back to our community in many different ways.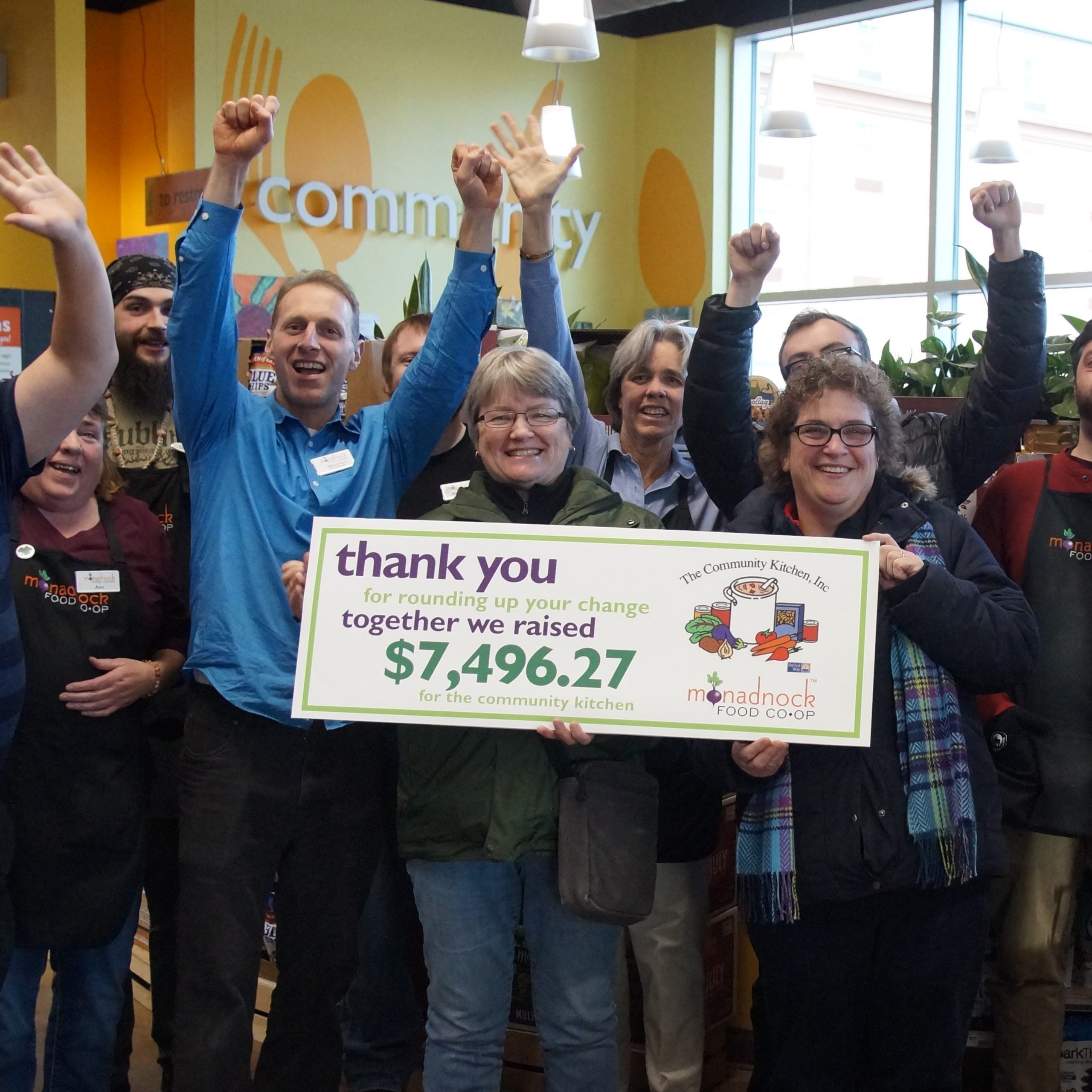 Round It Up Drives
Our Co-op holds monthly Round It Up donation drives allowing customers to round their purchase up to the nearest dollar, five or ten at the register, and donate their change to a non-profit that works locally and aligns with our mission.
The goal of our Round It Up Donation Drives is to raise funds for initiatives that improve the health of our community and help create a vibrant, sustainable local food system.
We give priority to applicants who:
work in partnership with Monadnock Food Co-op or our suppliers to extend our cooperative's impacts and meet our Ends Policies in ways that our own organization cannot
work within the Monadnock Region
Round It Up Schedule for 2023:
November – Cornucopia Project
December – The Community Kitchen
Our Round It Up Donation Drive Partner Application Period is OPEN.
Round It Up Donation Drive Applications must be received by January 1, 2024.
Contact community@monadnockfood.coop if you have any questions.
LEARN MORE ABOUT APPLYING