Buy Gift Cards
Give the gift of health, nourishment, treats & taste!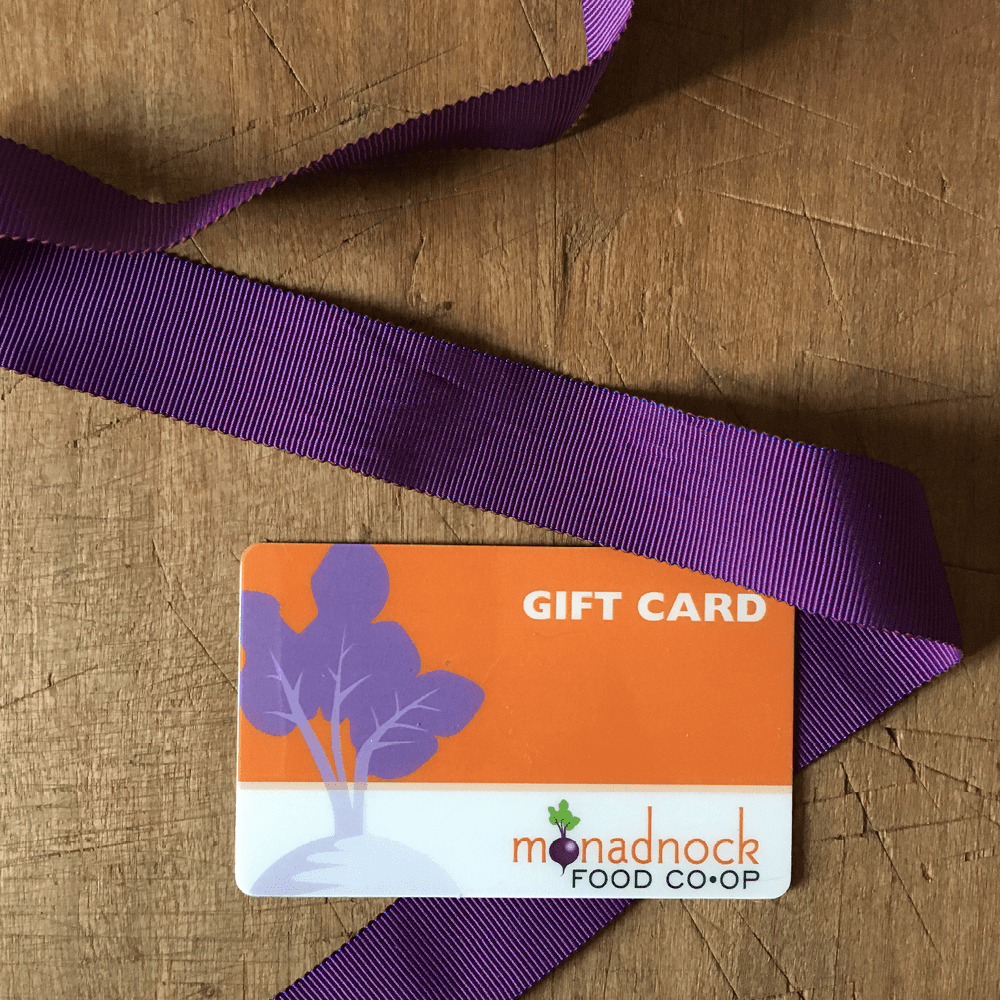 Purchase Monadnock Food Co-op Gift Card
All gift card orders will be processed within two business days. If the card is to be mailed, please allow 7 days for it to reach its destination via regular USPS mail service (no tracking). We do not charge a fee for processing or postage of a gift card. If the card is to be picked up by the recipient, please direct them to ask for the card at our Customer Service Desk.
The value of this card represents prepayment for merchandise and is not redeemable for cash. Our gift cards do not expire.
We're sorry but all gift card transactions are final. We cannot be responsible for lost or stolen cards, however, if we find your gift card has not been redeemed or has some remaining value, we can cancel the original and issue you a new gift card for that value.
Questions? Call our Front End Manager at (603) 283-5410.