Local Producer & Vendor Resources
At the Monadnock Food Co-op, we strive to build stronger relationships with our local producers to ensure we all thrive.
Growing Together: Local Producer E-Newsletter
Thank you, local growers and producers, for participating in our inaugural Producer Survey — a collaboration between Monadnock Food Co-op and Cheshire Country Conservation District. We plan to offer this survey every-other-year, to track our progress and identify new trends.
As we dive into the survey results and create a plan to help support our local producers better, we decided to launch our first course of action — sending out our first Monadnock Food Co-op Producer E-Newsletter.
Past Producer E-Newsletters
We will send out this e-newsletter four times a year. Have things you'd love us to highlight? Please send an email to our Community Coordinator, Jen Risley.
Upcoming Producer Events
Producer Resources
Sign Up for the MFC Producer E-Newsletter Today!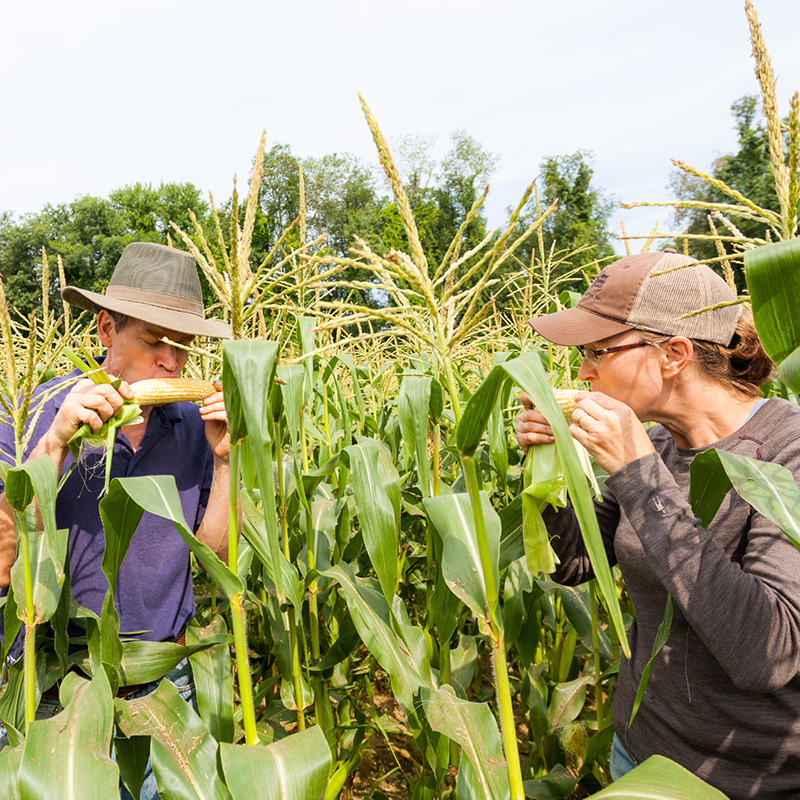 Telling Your Story
Here are a few ways we can help you tell your story and build stronger connections with our community:
In-Store Producer Banners
How else can we support you? Contact Us!
Connect With Community
Active demos are a great marketing tool and can help increase awareness and sales of your products. We welcome our vendors and producers to demo their products in our store.
Interesting in scheduling a demo at Monadnock Food Co-op?  Submit your demo requests through our Demo Request Form or by emailing outreach@monadnockfood.coop.
Demo Request Form