Local Producer & Vendor Resources in NH
At the Monadnock Food Co-op, we strive to build stronger relationships with our local producers to ensure we all thrive.
Growing Together: Local Producer E-Newsletter
Thank you, local growers and producers, for participating in our inaugural Producer Survey — a collaboration between Monadnock Food Co-op and Cheshire Country Conservation District. We plan to offer this survey every-other-year, to track our progress and identify new trends.
As we dive into the survey results and create a plan to help support our local producers better, we decided to launch our first course of action — sending out our first Monadnock Food Co-op Producer E-Newsletter.
Past Producer E-Newsletters
We will send out this e-newsletter four times a year. Have things you'd love us to highlight? Please send an email to our Community Coordinator, Jen Risley.
Upcoming Producer Events
Producer Resources
Sign Up for the MFC Producer E-Newsletter Today!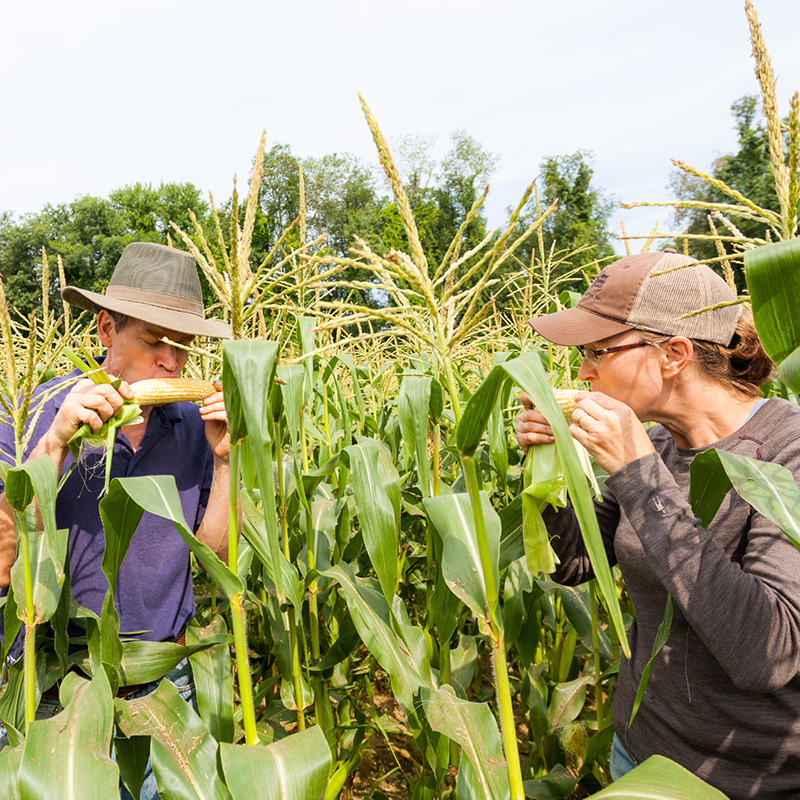 Telling Your Story
Here are a few ways we can help you tell your story and build stronger connections with our community:
In-Store Producer Banners
How else can we support you? Contact Us!
Connect With Community
At the Monadnock Food Co-op we love to sample products for our customers! It also allows our local producers an opportunity to sample directly in our co-op. Demos are an opportunity to tell your unique story, share your product with shoppers, and make a connection with your customer. We welcome our vendors and producers to demo in our co-op! Before scheduling a demo, please review our Demo Checklist below and Frequently Asked Questions below:
---
FAQ
What do I need to bring to the demo?
Please review the Vendor Demo Guidelines  for a complete list.
4 ft. table
Chair
Any necessary supplies (serving equipment, gloves, tongs, domes, etc.)
What are the best times to Demo?
Our preferred demo times include 11am – 2pm & 3:00pm – 6:00pm. These times are not set in stone, but in our experience our vendors tend to have the most successful demos during these times However, the busiest times at our co-op are not necessarily the best times to host a demo. Keep this in mind when deciding the best time for you.
What does the Co-op provide?
Demo location
Marketing of demo (event listing on our website, social media postings, and signage)
Questions  or concerns? Email outreach@monadnockfood.coop
Interesting in scheduling a demo at Monadnock Food Co-op?  Submit your demo requests through our Demo Request Form or by emailing outreach@monadnockfood.coop.
Demo Request Form