34 Cypress Street | Keene NH | 03431 | 603-355-8008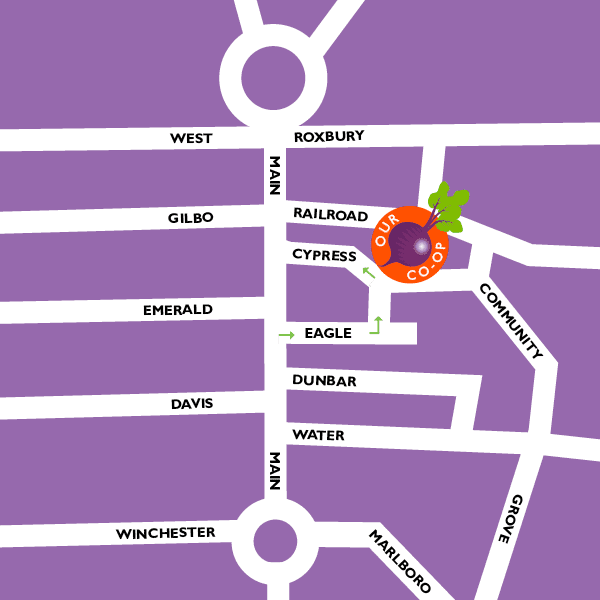 Visit Us
We're located at 34 Cypress Street in downtown Keene, NH. We offer free parking to our customers and will have 2 electric charging stations coming soon!
Phone: (603) 355-8008
Hours:
Monday to Saturday: 7 AM – 9 PM
Sunday: 8 AM – 9 PM
Hours may vary on holidays.
Closed Thanksgiving and Christmas Day.