The Monadnock Food Co-op gives back to our community in many different ways.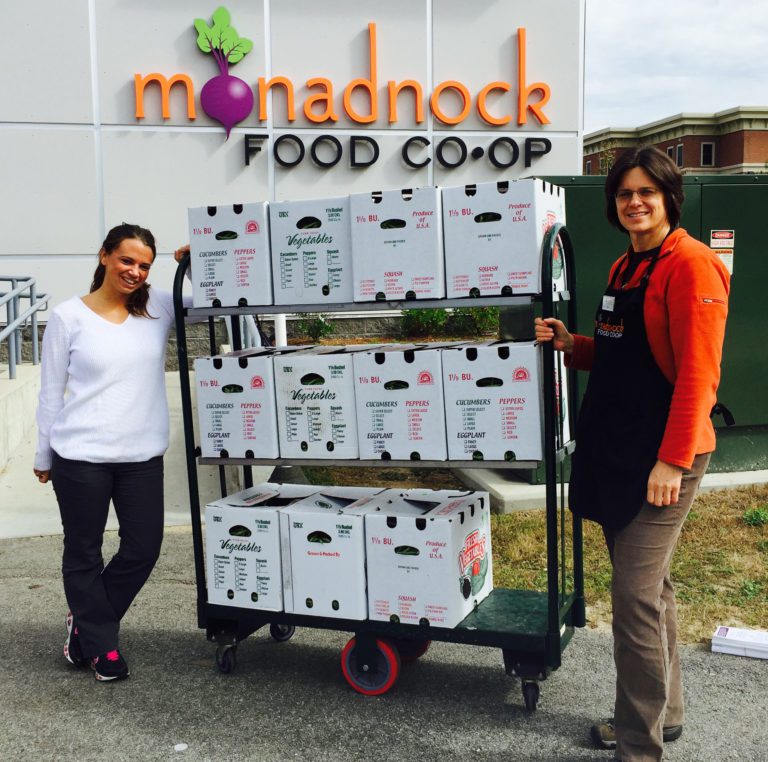 Community Support Donations
Monadnock Food Co-op contributes food or gift cards regularly to a wide range of community organizations that align with the following guidelines:
Support the Monadnock Region / Southwestern New Hampshire.
Have no political or religious affiliations.
Have a goal of improving and/or educating consumers about the nutritional quality of food; improving sustainability in food production; and/or supporting local food production.
Support cooperative values, such as farm production co-ops.
Support learning and personal development, such as educational institutions.
Promote buying from locally owned businesses and support the local economy.
Provide support to members of the community who are in need, such as low-income households.
Support environmental stewardship.
Please allow up to 3 weeks for us to process your donation request.
Donation Request
Sponsorships
Looking for co-op sponsorship for an event or initiative? Please keep in mind that we only consider requests from community organizations that support the Monadnock Region/Southwestern N.H. and organizations that have no political or religious affiliations. Please complete this request form.
Sponsorship Request
Tabling & Petitioning
We provide opportunities for partnering not-for-profit organizations (501c3) to network with our community on Co-op property. Priority will be given to groups that have a direct impact on our Mission and Ends Policy or Cooperative Principles.
Eligible organizations interested in tabling or petitioning at the Co-op are required to fill out the Tabling & Petitioning Form at least two weeks in advance.

Tabling and Petitioning Form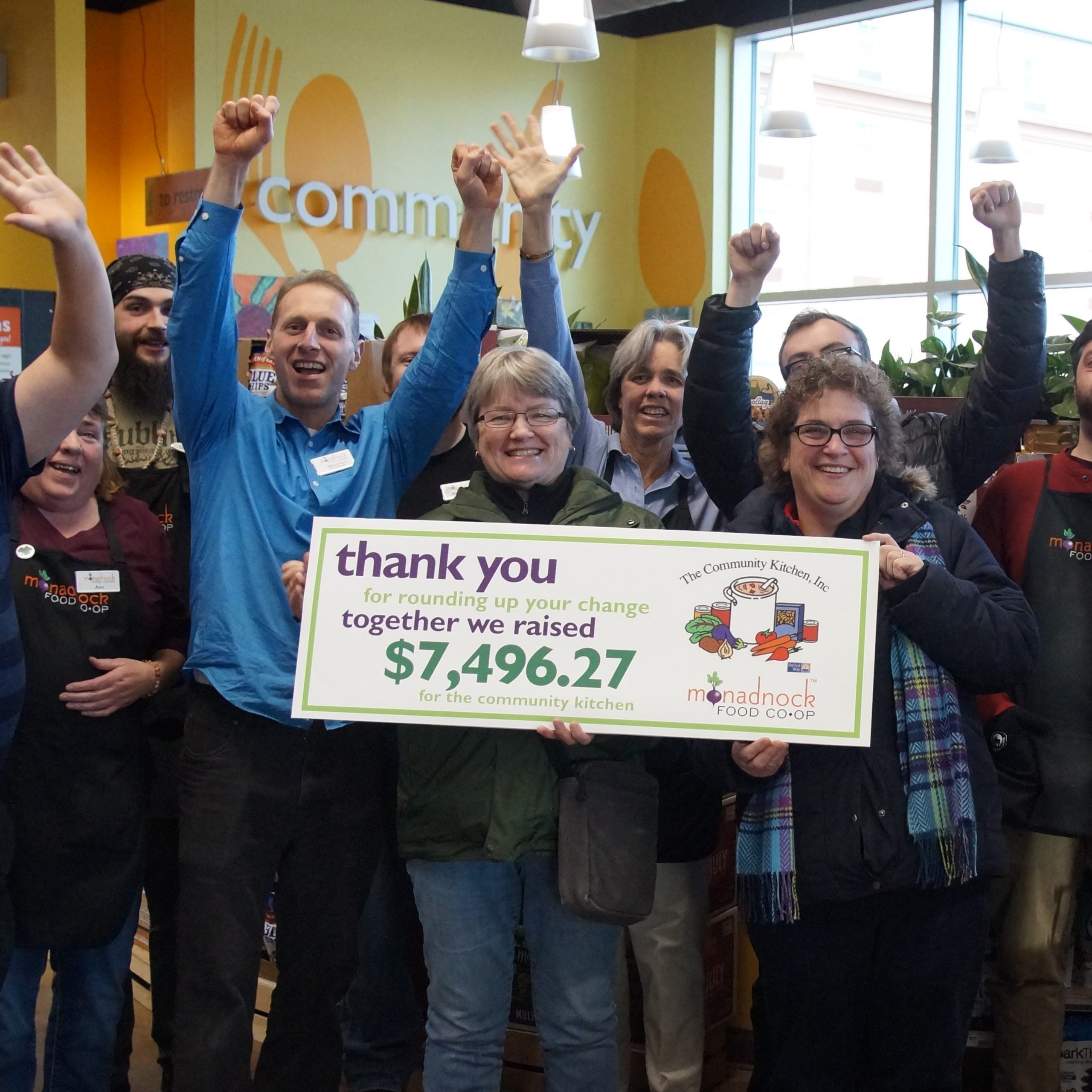 Round It Up Drives
Join our monthly Round It Up donation drives at the register! Round your purchase to the nearest dollar, five, or ten, and support local nonprofits that align with our mission.
LEARN MORE
The Local Crowd Monadnock
The Local Crowd (TLC) Monadnock is a community-based crowdfunding platform that empowers individuals to support the businesses, organizations, and initiatives that grow wealthier and healthier communities in our region.  Monadnock Food Co-op proudly hosts this program in New Hampshire.
Learn More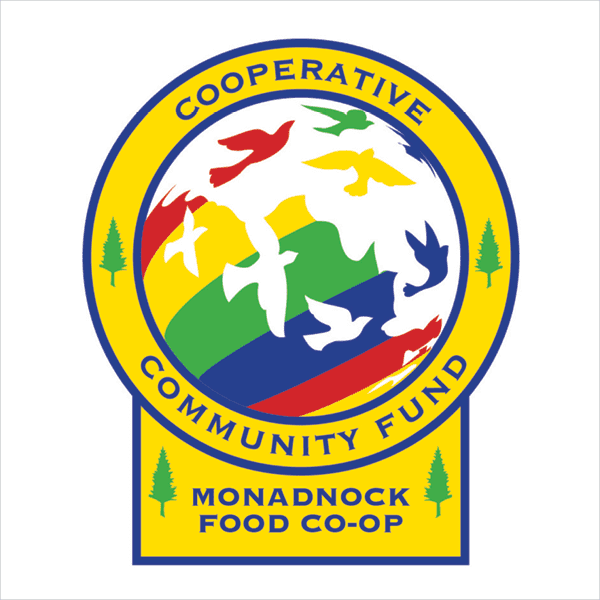 Monadnock Cooperative Community Fund
In 2016 our cooperative established the Monadnock Cooperative Community Fund within the Twin Pines Cooperative Foundation (TCPF). This fund operates somewhat like an endowment, in that money contributed to the fund by our co-op and Member-Owners will be pooled with contributions from 40+ other cooperatives to support cooperative development throughout the United States. We donate the interest earned on these funds to non-profits of our choice here in our community. For example, over nearly 20 years, the Hanover Co-op's CCF has donated almost $200,000 to local nonprofits. Donating to this fund is a win-win strategy for supporting our community as well as the growth of other co-ops.
Over a million dollars of these funds are deployed right here in New Hampshire through the NH Community Loan Fund, Cooperative Fund of New England, and the ICA LEAF Fund. These three regionally-based co-op organizations make loans to food, housing, worker, and other types of cooperatives in our state. The funds invested by TPCF leverage over $30 million for cooperative development.
Monadnock Food Co-op seeded this fund in 2016 with $5,000, which was matched by a cumulative donation of $5,000 by six cooperatives we work with: Cabot Creamery Cooperative, Equal Exchange, Frontier Co-op, Organic Valley, National Co-op Grocers, and Capital impact. This fall, we will offer the option for Member-Owners to donate their patronage refunds from Fiscal Year 2023 to the Monadnock Cooperative Community Fund, ensuring the dollars they spend at our Co-op continue to do even more good for our food system, our community, the cooperative movement and beyond!