Our Cave to Co-op for October 2021 is Bayley Hazen Blue from Jasper Hill in Greensboro, Vermont.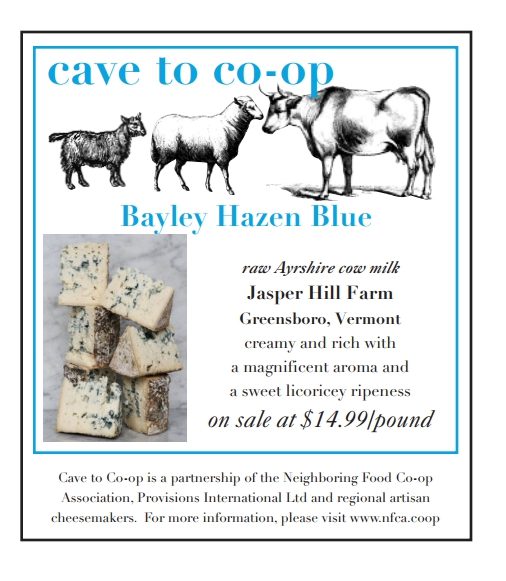 Bayley Hazen Blue is a naturally rinded blue cheese. It is made with whole raw milk every other day, primarily with morning milk, which is lower in fat. Ayrshire milk is particularly well suited to the production of blue cheese because of its small fat globules, which are easily broken down during the aging process. It is aged between 4 and 6 months. The Kehlers developed this recipe by starting with a Devon Blue recipe, changing its shape, and altering the aging process to create a stable rind that will hold up under typical retail conditions.
The Kehlers began farming and making cheese to create a model to be replicated by other farmers in Vermont who wished to diversify their quickly disappearing farms into more workable options. They wanted to demonstrate that it is still possible to prosper on a rocky hillside farm, creating a vehicle for the renewal of our local dairy economy in the form of a business model that can be replicated on other dairy farms.
Andy and Mateo have a small herd of registered Ayrshire cows. Ayrshires are a high component breed. Their milk is rich in protein and fat. It is the qualities of these components that set the breed apart. They produce small fat globules, which break down easily during the ripening process yielding clean, consistent flavors. Ayrshires are also the most efficient feed converters of any dairy breed; they are great grazers. They are also quite spoiled. Jasper Hill's cows go out on a fresh piece of pasture after every milking during the spring-summer and fall and are fed a ration of dry hay through the winter when they stay in, avoiding harsh winter wind and snow while listening to a great selection of jazz and classical music.
Bayley Hazen Blue is named after an old military road that traverses the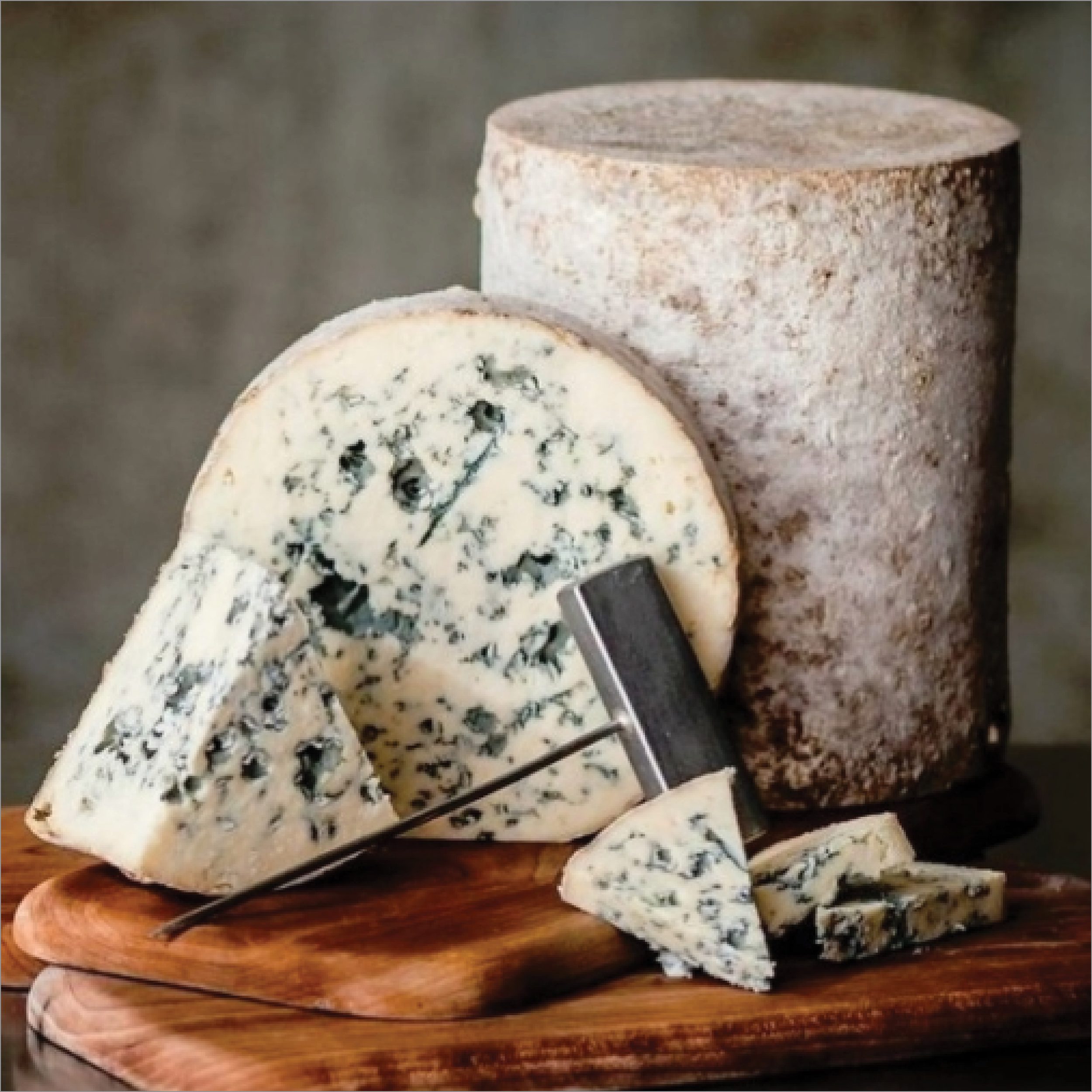 Northeast Kingdom. Commissioned by General George Washington, the road was built to carry troops to fight the English on a Canadian front. Though no battle ever took place, the road brought Greensboro its first settlers and continues to be used.
The paste of Bayley Hazen is drier than most blues, and the Penicillium Roqueforti takes a back seat to an array of flavors that hint at nuts and grasses and, in the odd batch, licorice. Though drier and crumblier than most blues, its texture is reminiscent of chocolate and butter.
Use this month's Cave to Co-op blue cheese in any of your recipes using blue cheese and check out these great combinations.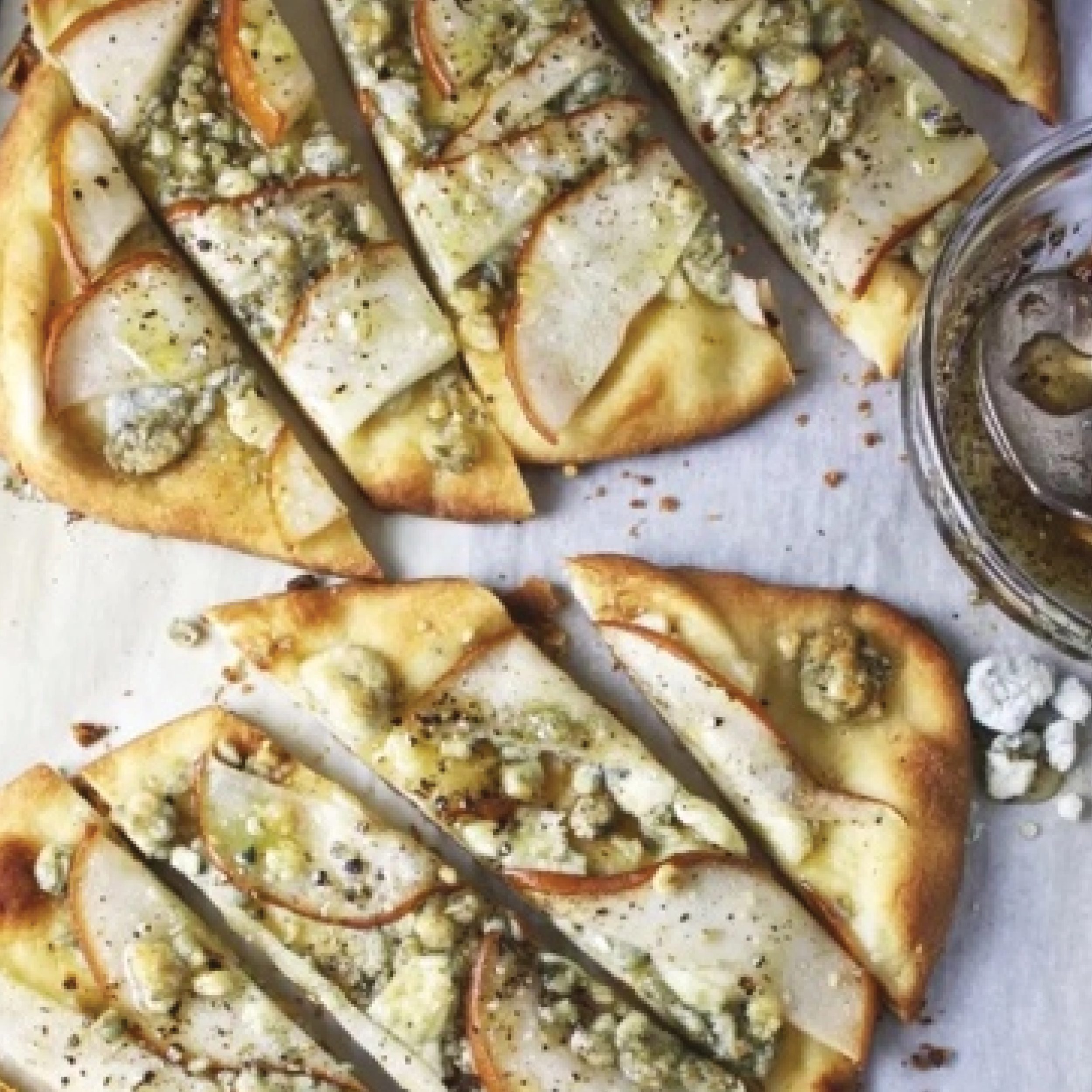 Butternut Squash with Pecans & Blue Cheese

Ingredients

4-5 pounds butternut squash
3 T olive oil
6 stalks fresh thyme or ½ tsp dried thyme
1 cup pecans
1 cup crumbled Bayley Hazen Blue
Directions
1. Preheat the oven to 425 degrees.
2. Halve the squash, leave the skin on, scoop out the seeds, then cut into 1″ cubes; you don't need to be precise. Keep the pieces uniformly small.
3. Put into a roasting tin with the oil and strip about 4 stalks thyme of their leaves, sprinkling over the butternut squash. If you can't get any fresh thyme, use dried.
4. Roast in the oven for about 30–45 minutes or until tender.
5. Once out of the oven, remove the squash to a bowl and scatter over the pecans and crumble on the Bayley Hazen Blue, tossing everything together gently. Check the seasoning and add the last couple of stalks of thyme torn into small sprigs to decorate.
Bayley Hazen

Blue & Pear Pizza

Ingredients

your favorite pizza dough
4 small to medium ripe pears
1 T honey
4 oz crumbled Bayley Hazen Blue
1 tsp fennel seed
3 T balsamic vinegar
Directions
1. Preheat the oven to 450 degrees with a pizza stone if using.
2. Core and slice the pears into thin slices, toss w/honey, and set aside.
3. Roll out your crust on a piece of floured parchment paper into a 10-ish inch circle.
4. Arrange the pears evenly on the crust, leaving a 1/2-inch border around the edge.
5. Scatter the blue cheese evenly over the top, tucking some pieces under and in between chunks of pear.
6. Sprinkle the fennel seed on top.
7. Slide the crust onto the pizza stone or a baking sheet and cook for 15-20 minutes, until the crust is brown and crispy, the cheese is melted, and the pears have caramelized.
8. Remove from oven and drizzle with the balsamic vinegar. Cut into 8 wedges and serve.