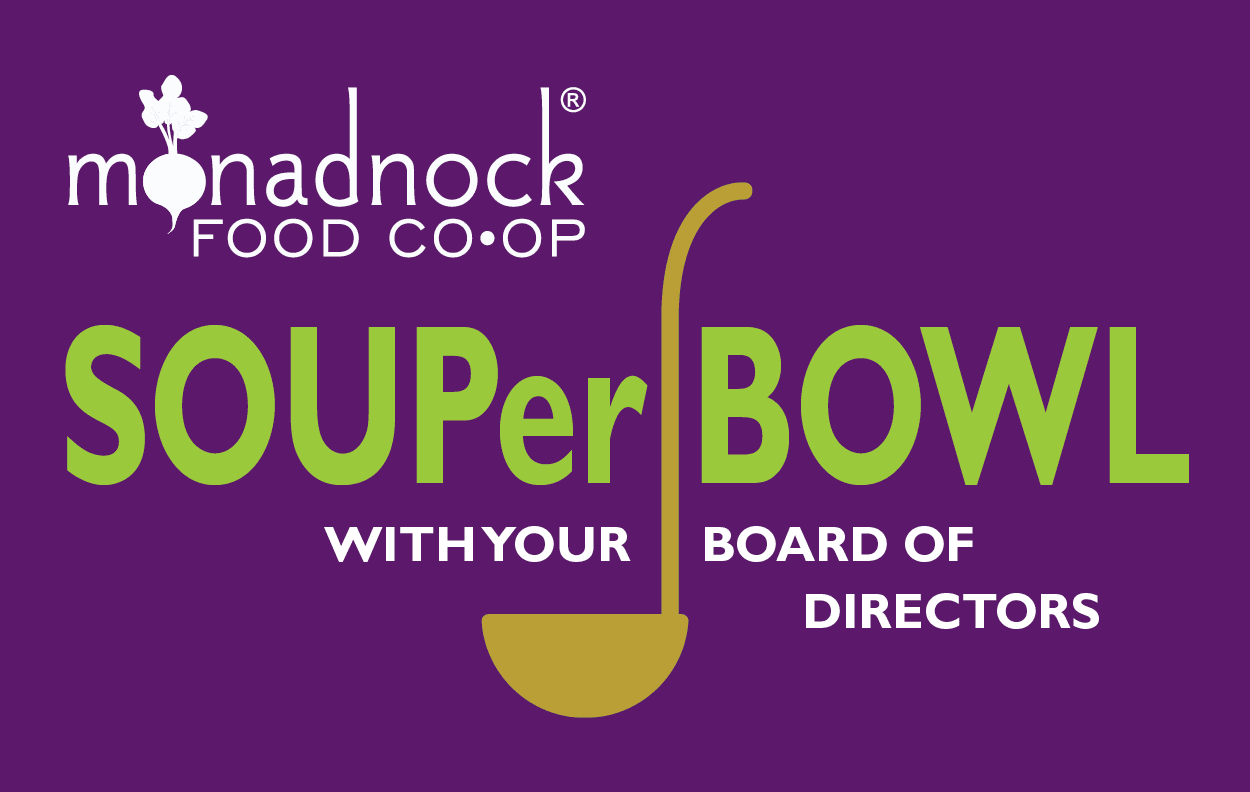 We'll miss holding our Annual SOUPer Bowl Event this year, due to COVID-19.  BUT, our Board of Directors jumped off the bench to keep the SOUPer Bowl spirit alive.   Below please find their favorite soup recipes — try them out and add your favorites to your Game Day Menu plans.
From Dee Fitzgerald


Creamy Chicken & Mushroom Soup
Serves 4 – 6

Ingredients
¼ cup (½ stick) butter
½ cup chopped yellow onion
8 oz mushrooms, sliced
½ cup chopped red bell pepper
¼ cup all-purpose flour
3 cups chicken broth
2 T dry white wine
½ teaspoon dried thyme
½ tsp salt
⅛ tsp white pepper
1 cup cubed cooked chicken breast (note: one ½ lb chicken breast half will yield 1 cup of diced cooked chicken)
½ cup sour cream

Directions
In a large soup pot over medium heat, melt butter. Add onion, mushrooms, and bell pepper and sauté until tender, about 5 minutes. Stir in flour. Add broth and stir until slightly thickened, about 2 minutes. Add wine, seasonings, and chicken. Reduce heat to low and simmer, uncovered, 10 minutes. Remove from heat and stir in sour cream until blended. Return to pan to heat, but do not boil. Serve in bowls.
From Lisa Mahar


Hearty Kielbasa & Bean Soup
I love this recipe because everything just goes into the stockpot at once. No need to sauté or further prep the ingredients. The kielbasa does most of the flavoring work. It's a good make-ahead soup and tastes great reheated.
Ingredients
1 large onion, diced
2 large carrots, diced
2 large celery ribs, diced
3 cloves garlic, chopped
1 turkey kielbasa, cut in rounds, then cut in half rounds
2 cans of petite diced tomatoes, including juice
1 box of organic chicken stock
1 package frozen chopped spinach (or 2 cups packed chopped kale, stems removed)
½ cup dry red wine (Cabernet Sauvignon is nice, but anything dry will work)
¼ cup chopped fresh basil (or 1 T dried basil)
1 can red kidney beans, rinsed
1 can Cannellini beans, rinsed
Directions
1.Combine all the ingredients in a large stockpot. Add water, if needed, for the liquid to come up a couple of inches over the ingredients.  Bring to a boil.  Reduce to simmer and cook, covered, for an hour-plus, stirring occasionally. Taste and adjust spices. (The kielbasa is salty, so be sure to taste before you add salt.)
2.Serve with grated cheese. (Cheddar works well, but choose your favorite grating cheese.) Add a nice loaf of crusty bread on the side.
From Carolyn Crane


Portuguese Kale Soup
Serves 4 – 6

Ingredients
1 medium yellow onion, chopped
2 T minced garlic
1 lb stew beef, cut into bite-sized pieces
1 lb linguica sausage, sliced  (Or substitute Chirozo)
32 oz beef broth
15 oz can kidney beans
4 medium potatoes, cut into bite-sized pieces
1 bunch kale, stems removed and chopped (6-8 cups)
1 T olive oil
Directions
1.In a large stew pot, heat oil and sauté onion and garlic for 2-3 minutes. Add linguica and sauté 5 minutes until lightly browned. Add beef and brown 4 – 5 minutes.
2.Add beef broth and kale to the pot. Mix well.  Cover on low heat for 1 hour. Add more broth or water to taste.
3.Add beans and potatoes. Simmer for 30 minutes or until potatoes are tender.
This soup is great with crusty bread!
From Jed Hart
Chicken Cordon Bleu Soup form The Inn at East Hill Farm
Ingredients
8 cups water
½ lb cooked chicken, cubed
½ lb ham, cubed
2 T chicken base
2 cloves fresh garlic
½ tsp fresh herbs to taste
½ tsp black pepper
2 cups light cream
½ lb Swiss cheese, cubed
For the roux:
1 cup melted butter
1 cup flour
Directions
1.Bring water to a boil in a heavy saucepan. Add all ingredients except the light cream and the Swiss cheese. Simmer for 30-45 minutes, stirring occasionally.
2.Mix your roux and add to the soup along with the light cream.
3.Bring the soup back to a simmer and stir, watching to be sure it does not burn. (You may want to use a double boiler at this point if you have one.) When you are ready to serve, add the cheese. Stir until blended and serve!