The Monadnock Food Co-op Farm Fund empowers local farmers to grow their businesses in ways that feel sustainable and right to them. It also helps our Co-op broaden its offerings of locally grown, raised, and made foods — that means more local food for you, your family, and our community.
Recipients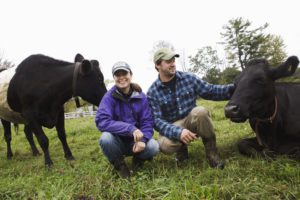 Manning Hill Farm: Sarah & Sam installed a large energy-efficient cooler to increase the storage capacity of their grass-fed milk before distribution. Sam says the new walk-in cooler also reduces his backache, which is worth a lot to a farmer!  In 2021, they received a second award to purchase and install a walk-in freezer to store their inventory of cut meats. In 2023, they will upgrade to a new milking parlor, saving time, increasing farm efficiency, and boosting milk production.
---
Flying Cloud Dairy: Bill & Kelly installed a freeze-free water system that more efficiently gets water to cows, allowing them to increase the production of their organic, raw milk dairy products. Since this system also makes water available to cows 24/7 in the summer too, year-round milk production will likely increase.  In 2022, they received a new award to update their milk cooling tank to ensure product stability. Upgrading to a new cooling tank will allow increased production and more time for deliveries. The upgraded tank will also increase energy efficiency.
---
Archway Farm: Mark at Archway Farm built a new walk-in freezer to store his own pasture-raised pork products and provide freezer space for other local producers to utilize at a reasonable cost. Being able to freeze and store pork has enabled Mark to better meet customer demand. For example, he was able to double his supply of Easter hams to our co-op in the first year. Mark received a second grant to design and print new custom labels for four of his pork products.
---
Picadilly Farm: Demand for year-round locally grown produce continues to rise, and in past years, Jenny and Bruce sold out of root crops by early February. To catch up with demand, they added a 25-foot-long storage space that will accommodate another 18,000 – 20,000 pounds of root crops. In 2020, Picadilly Farm received a second grant to purchase a new set of precision vacuum seeders for field seedings of root crops and greens. In 2022, the farm received a grant to upgrade to a more efficient cooling system for one of their walk-in coolers.
---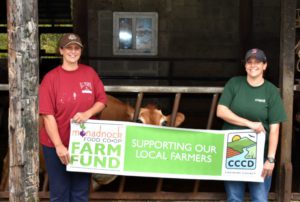 Echo Farm: Courtney oversees pudding production and knew it was time to replace their 20-year-old packaging machine. The Fund Fund award allowed her to purchase a more reliable, efficient machine that will help increase sales of their 16 oz line of puddings, as well as add larger containers for food service kitchens. She expects sales to increase by 10-20%.
*
---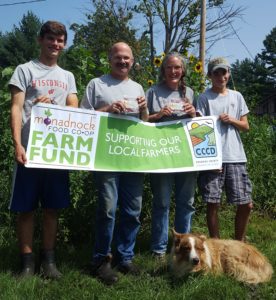 Brookfield Farm: Christian and Holly used their Farm Fund dollars to develop new product labels, their first-ever website and other promotional materials needed to better promote their grassfed beef. These marketing materials better reflect the story behind Brookfield Farm's products, and they expect sales to double as a result. In 2022, they will upgrade its transport cooler system for frozen meat sales. Upgrading this system will increase sales by allowing for further transportation to farm stands and a new delivery service direct to their bulk customers.
---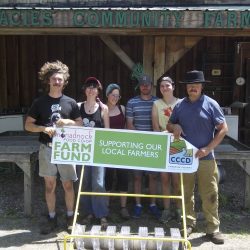 Dog Days Farm, formally Tracie's Community Farm, purchased a Jang 6-Row Seeder. Picture it, instead of seeding one row at a time as they did with their previous seeder, they can now seed up to six rows at a time. This significant time-saver will boost productivity, grow sales, and provide more delicious food for our community. In 2023, they will construct an automated, heated high tunnel to increase production of retail-ready plant starts.
---
Sun Moon Farm built a greenhouse structure to expand space for curing onions and garlic and purchased a rolling dibbler to reduce transplanting time. 
*
*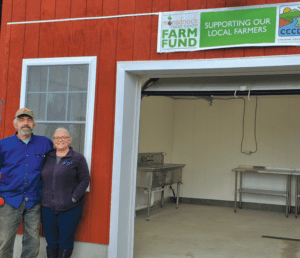 Bascom Farm remodeled and equipped their current barn to serve as a packaging and processing area for their produce. 
---
---
Green Wagon Farm bought 'Harvest Carts' to improve the ease and efficiency of harvesting strawberries and other vegetable crops. In 2022, they will install a third walk-in cooler at their retail farm stand in Keene. This new cooler and the upgraded system will allow for better storage of crops to increase sales, efficiency, and sustainability.
---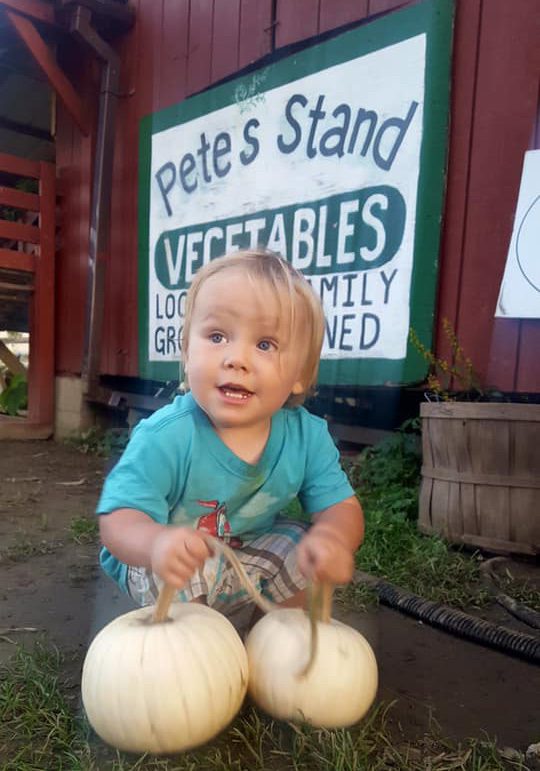 Pete's Stand purchased a potato planter and digger to scale up their potato production. 
---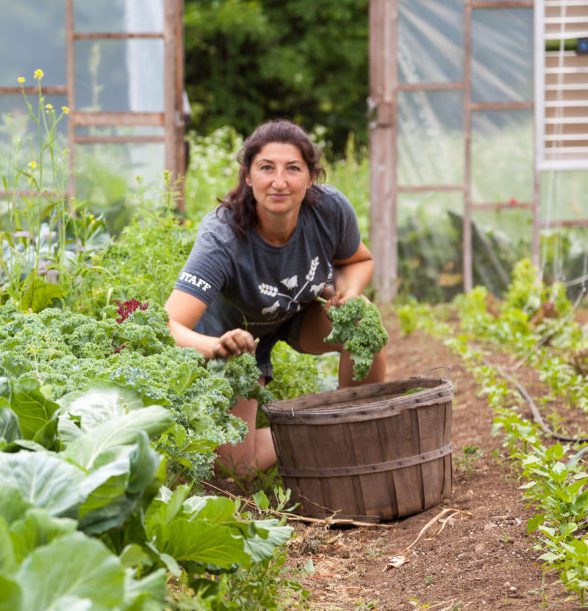 Stonewall Farm built a 14′ x 100' caterpillar tunnel to expand spinach production into the winter and provide shade to offer a cool growing space in the summer. 
---
Windyhurst Farm purchased a Mueller 6,700 gallon milk tank. The high-speed cooling tank is much more energy-efficient and improves the quality of their milk. The farm has gone from four milk truck stops in two days to one! They also now have about three days worth of milk storage in the case of a catastrophic event.
Partners Gardens built a passive solar propagation house for seed starting.  This infrastructure will also them to increase their capacity and get more crops in the ground to meet the market demand. In 2022, they will install a 50-foot movable caterpillar tunnel. This infrastructure will allow them to harvest their greens earlier in the season, as well as harvest more fall greens as their season ends. During the middle of the season, the caterpillar tunnel will provide protected space for delicate vegetables such as cucumbers and tomatoes.
Lucky 13 Farm will build a wash and pack shed that will build their capacity to service the wholesale market and meet on-site retail demands. 
Grow a Pear Farm, an orchard that grows using organic practices and currently sells 34 varieties of rare heirloom apple trees in Charlestown, NH, will work with a local contractor to install wildlife exclusion fencing around the perimeter of the orchard. This fencing will allow the orchard to expand to 250 fruit trees while protecting trees from deer to ensure continued tree growth and fruit production.
Black Fire Farm, a diversified farm in Hancock and Greenfield, NH that offers nutrient-rich produce and pasture-raised livestock, will build a new propagation house powered by a wood pellet stove. This project will allow for increased production and energy efficiency.