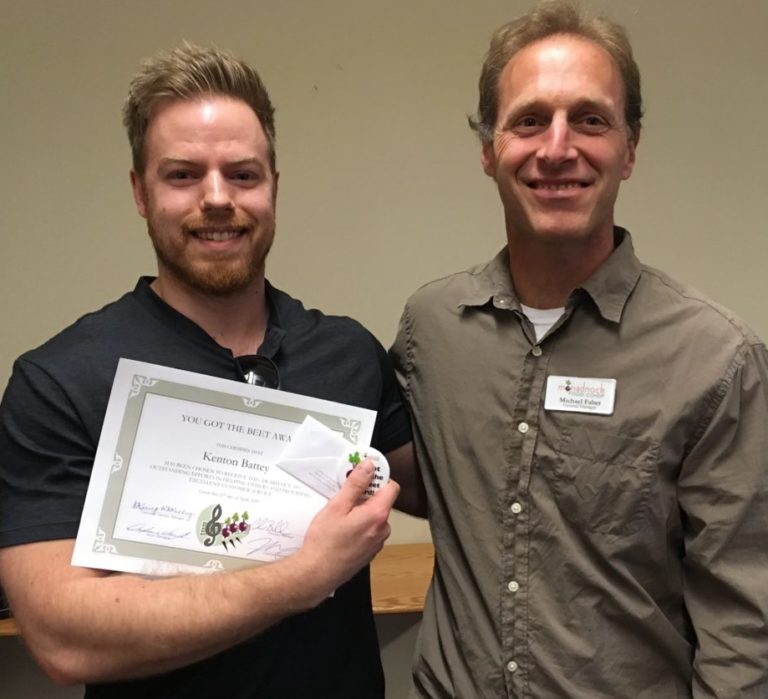 Congratulations to Kenton Battey — the latest employee to receive the Monadnock Food Co-op's "Beet Award."
Kenton shows a willingness to learn new things, enthusiastically takes on challenges and frequently lends a hand outside his own Beer & Wine department. He has cultivated many positive connections with co-op vendors, customers and his co-workers. He is great with kids and adults alike and many customers seek out his expertise on a daily basis.  Thanks for all you do, Kenton!
The "Beet Award" is a quarterly award given to a Co-op staff member who most embodies the spirit of a great co-operator. They display a friendly attitude, help others out without hesitation and are incredible ambassadors of our Co-op.