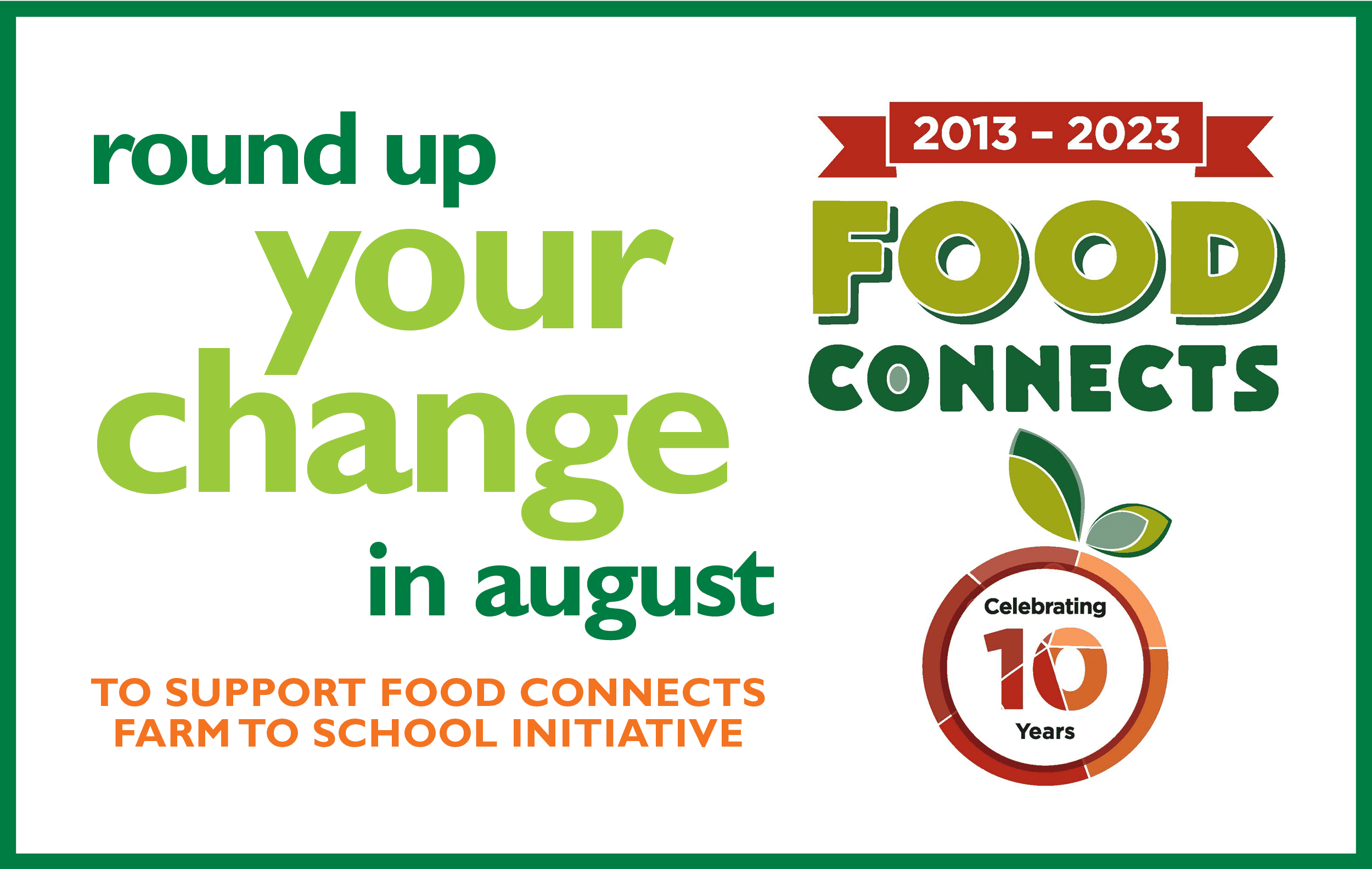 The Monadnock Food Co-op will launch a month-long Round It Up Donation Drive to benefit Food Connects on August 1, 2023. The Co-op's Round It Up program empowers shoppers to make positive changes in their community by donating their change to local community organizations and initiatives. Shoppers can donate their change at the Co-op's registers or online.
Funds raised will support the Food Connects Farm to School initiative in the Monadnock Region. This program offers professional development and local food purchasing support to school professionals, grant support for schools, and print materials, including Harvest of the Month calendars, posters, cookbooks, and signage to help bolster and promote Farm to School initiatives. Food Connects works in partnership with the Monadnock Farm to School Network to build a sustainable local food system in the Monadnock Region and help nurture a new generation of mindful food consumers.
(The amount raised below reflects the total collected online only.)

"The Co-op's Round It Up program has proven to be a powerful tool in rallying community support and making a tangible difference in the lives of children in our region," said Richard Berkfield, Executive Director and Founder of Food Connects. "The support from the Monadnock Food Coop not only helps us foster a healthier and more sustainable food system but also enables us to educate and inspire the next generation about the importance of local agriculture and healthy eating."
About Food Connects
Food Connects is an entrepreneurial non-profit that delivers locally produced food as well as educational and consulting services aimed at transforming local food systems. The Food Hub aggregates and delivers from over 150 regional farms and food producers to over 150 buyers in southeast Vermont, southwest New Hampshire, and western Massachusetts. Their educational services focus on Farm to School programming, which supports over 30 schools to increase local food purchasing, school meal participation, and food, farm, and nutrition education: foodconnects.org.