Our Cave to Co-op for June 2020 is Maddy Rose — a pasteurized goat-milk cheese with a red wine-soaked rind by the Gervais family, cheesemakers at Boston Post Dairy in Enosburg Falls, Vermont.
Boston Post Dairy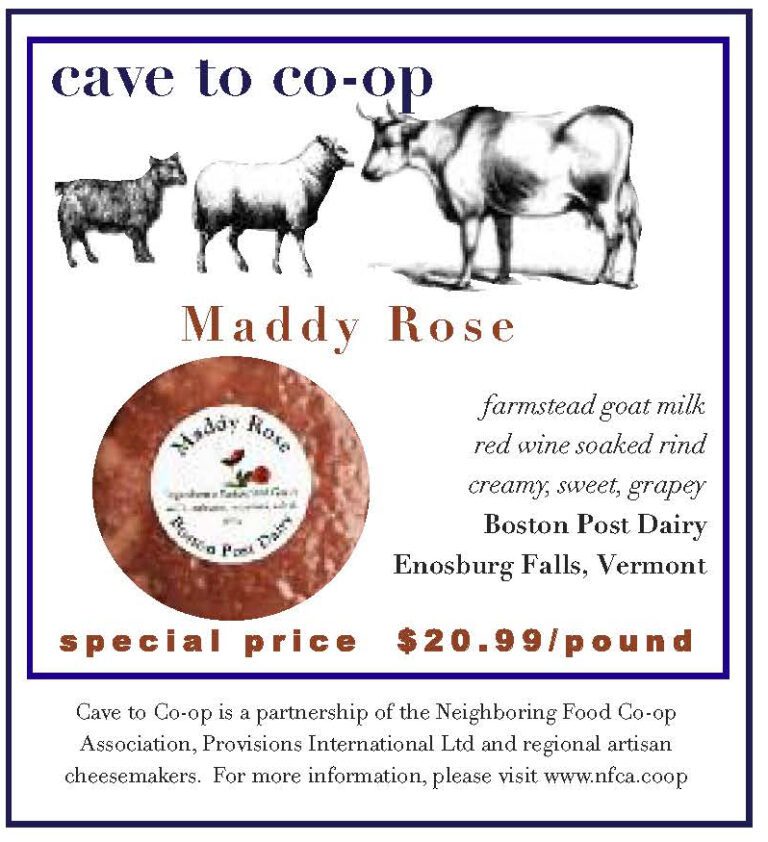 is located on the Gervais Family Farm, a family-run farm in northern Vermont owned and operated by Robert and Gisele Gervais and 12 of their 15 children. The Gervais family has been farming the property since 1962 when they began with 35 Jersey cows and 220 acres of land. Today they milk over 1,800 cows and grow 3,100 acres of corn and hay.
In 2013 their farm was given the prestigious Vermont Dairy Farm of the Year award that annually honors an outstanding, efficiently managed dairy enterprise that sets a strong example for other farmers to follow. Farms are evaluated on a number of criteria including production records; herd, pasture, and crop management; environmental practices; contributions to agriculture, the local community, and excellence in dairying.
Boston Post Dairy is operated by their four daughters and named after the old road that runs through the property. The Dairy is home to 70 dairy goats and 80 dairy cows. They make cheeses from goat milk, cow milk, and a blend of goat and cow milk.
Maddy Rose is a new addition to the Boston Post lineup of cheese.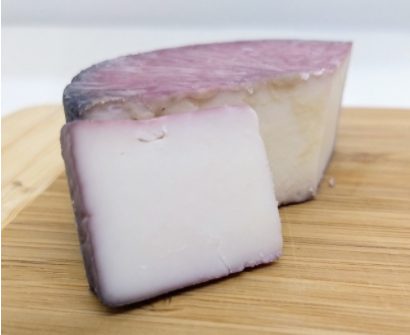 Made with 100% farmstead pasteurized goat milk into a Vermont version of Spain's Drunken Goat (queso de cabra al vino in Spanish, is a semi-firm cheese from the Murcia region of Spain). Maddy Rose is soaked in red wine until the rind becomes a rosy fruity red and the flavor becomes sweet and grapey. This is a wonderful cheese to eat out of hand and both adults and children will love its creamy accessible flavor. Maddy Rose is a perfect addition to any cheese platter.