Winter Rest for Your Garden & Landscape
October 6, 2021 @ 6:00 pm

-

7:00 pm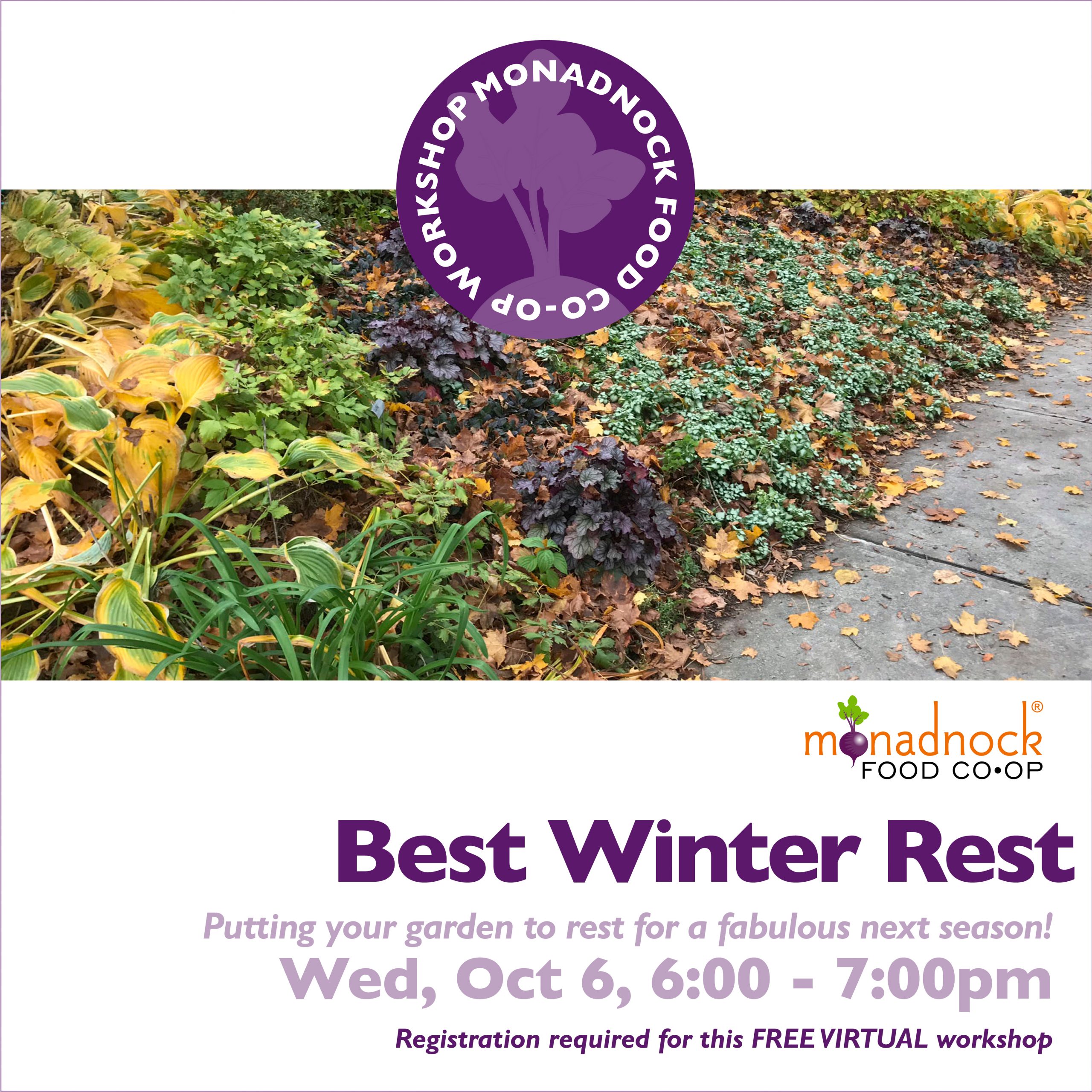 Free Virtual Event
Simple steps this fall to create an easier, more productive next year's garden and landscape. You will learn about providing winter pollinator habitat, what to leave as food sources for songbirds and wildlife, winter mulching for healthier soil and fewer weeds as well as steps to take for less watering next year.
About the Presenter:
Michele Chalice is a Regenerative or Environmental
Landscape Designer. She has an MS in Resource Management and a BA in Landscape Architecture. She has practiced as a licensed Landscape Architect and natural resource manager in Illinois and Wisconsin for over three decades. She has focused on public involvement in public lands management at the county, state, and local levels while spending inordinate amounts of time gardening at home.