POWER TO HEAL: Celebrating Martin Luther King Jr.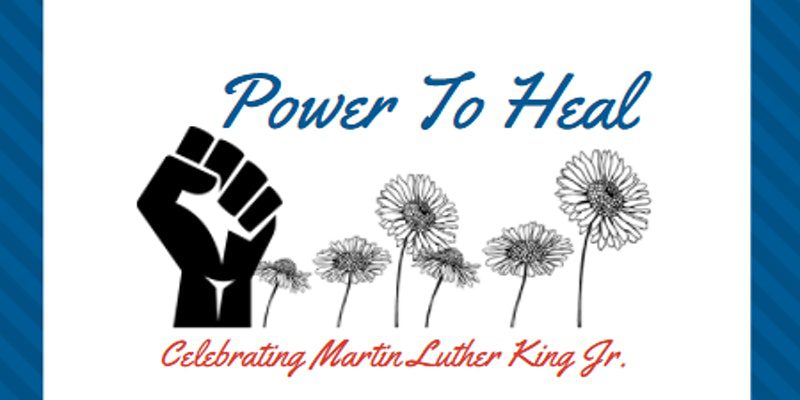 All are invited to Celebrating Martin Luther King Jr. on Monday, January 17, 5 p.m.
The annual commemoration of the life and work of Dr. King is being held this year at The Park Theatre in Jaffrey. The theme for 2022 is "Power to Heal."
America remains a country deeply divided by issues of race and racism, and New Hampshire is not excepted. The Monadnock Region and other New Hampshire areas are seeing a surge of interest in the hidden history of residents of African heritage. Scholarly research and citizen archivist initiatives are revealing forgotten Black New Hampshirites and trying to understand their stories. At the same time, legal actions are being taken to define how race and racism may be discussed. Keynote speaker Professor James Waller, Cohen Professor of Holocaust and Genocide Studies at Keene State College, will address these timely and contentious issues in a talk titled "Power to Heal: Hope for America's Deeply Divided Society." Dr. Waller is an internationally recognized teacher and scholar in the field of conflict studies and resolution and an award-winning author. The talk will challenge each of us to recommit to Martin Luther King Jr.'s call to build a beloved community.
The event will also feature music by Jaffrey-Rindge School District choruses and a special appearance by the dynamic Hutchinson Family Ensemble of Hancock. In a new initiative this year, the Jaffrey-Rindge MLK Committee and Millipore-Sigma will announce and detail new MLK Student Scholarships for graduating high school seniors.
As part of the MLK Jr. holiday events, Ingalls Memorial Library will present "Ashes to Ashes" (2019), a short documentary focusing on one man's journey of healing after surviving a lynching in 1967, followed by discussion, at the Rindge Recreation Dept. on Wellington Rd., Thursday, Jan. 13, 6:30-8 p.m.
Additionally, historian Dan Billin will present "Abolitionists of Noyes Academy" at The Park Theatre on Wednesday, January 19, 7 p.m., thought-provoking exploration of the incendiary conflict over the opening of an integrated school in pre-Civil War Canaan NH. The program is sponsored by New Hampshire Humanities.
For reservations and updates, visit MLK Celebration Jaffrey-Rindge on Facebook.
All events are free and open to all.
Masks required.
Questions? Contact jaffreyrindgemlk@gmail.com.