Keep the Leaves – A fabulous, free resource for your landscape, garden, and lawn
September 8 @ 6:00 pm

-

7:00 pm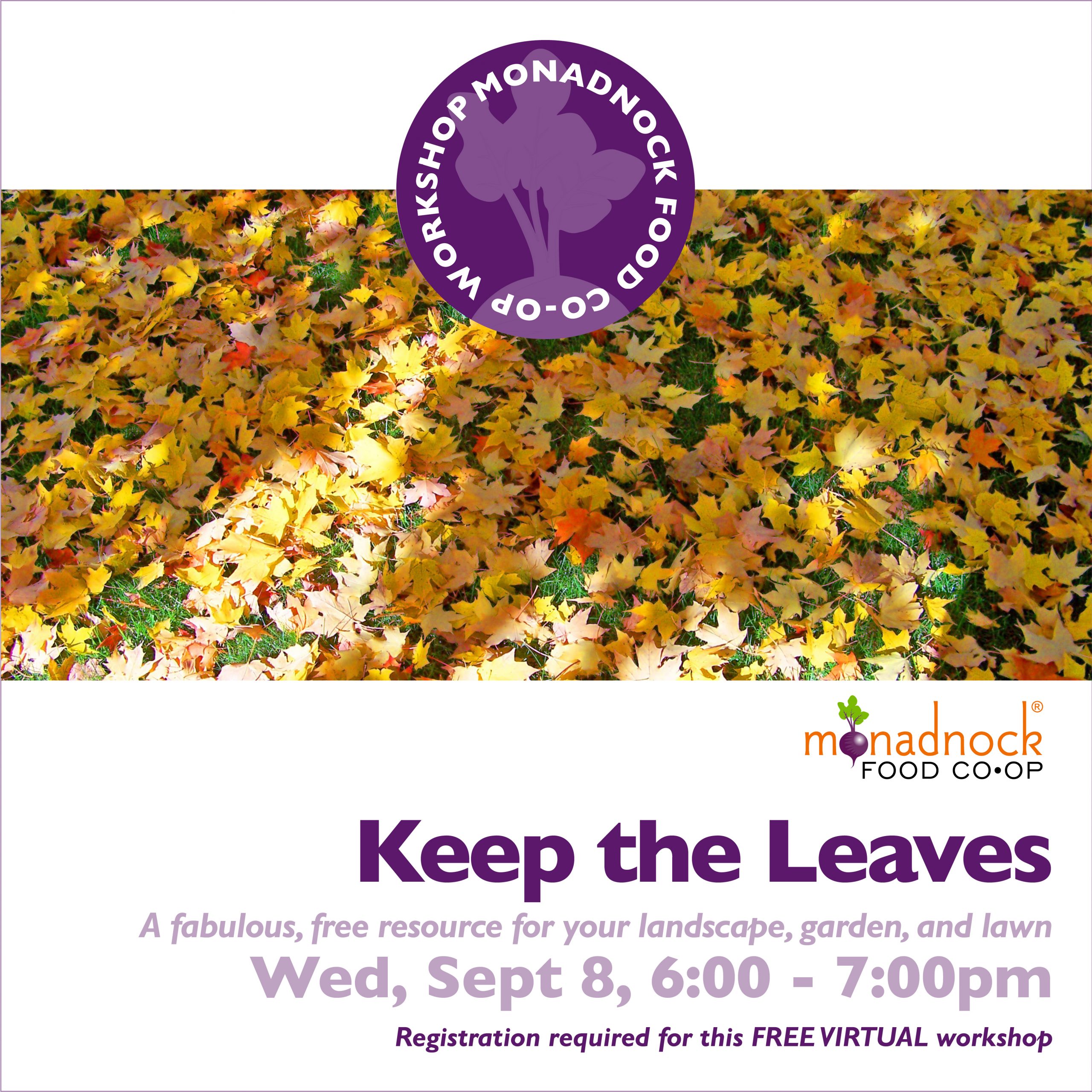 Virtual Event
There's a better, easy way, even if you're not an avid gardener, to keep and use the leaves on your property to save money, to reduce waste, to increase the health of your soil, to support our pollinators, to improve the nutritional value of any vegetables you grow and to even reduce community flooding by helping to prevent the clogging of storm drains. Learn the benefits of leaving leaves in your gardens as well as three easy ways to turn leaves on your lawns into leaf compost or mulch."
Check out Michele's fantastic resource before the workshop called, Leaf Gold.
About the Presenter:
Michele Chalice is a Regenerative or Environmental Landscape Designer.  She has an MS in Resource Management and a BA in Landscape Architecture.  She has practiced as a licensed Landscape Architect and natural resource manager in Illinois and Wisconsin for over three decades. She has focused on public involvement in public lands management at the county, state, and local levels while spending inordinate amounts of time gardening at home.  After six years as a City Planner, she has now combined all of these realms into a company called Healthy Home Habitats.