Co-op Tour: Dog Days Farm
August 27 @ 10:00 am

-

11:00 am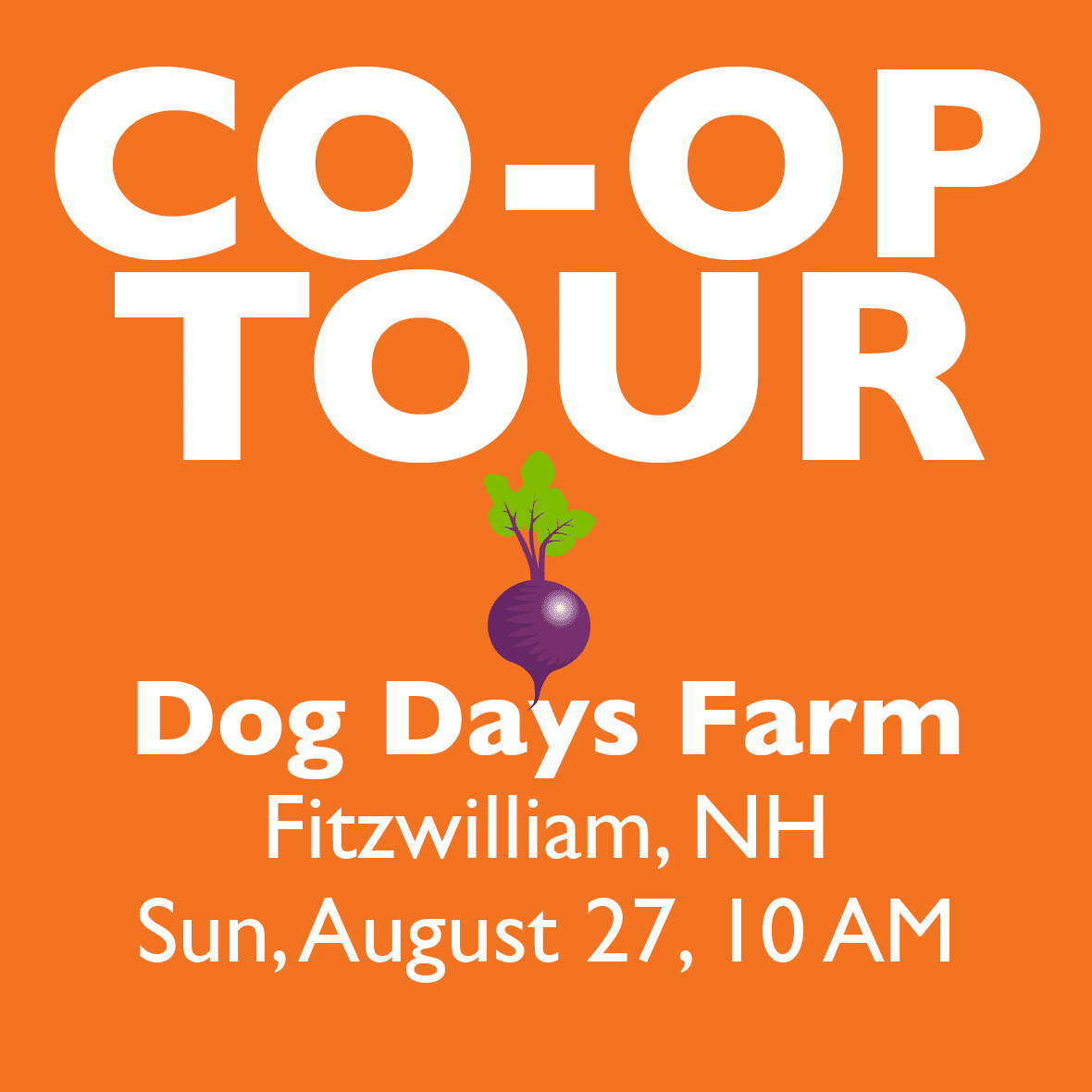 Join the Monadnock Food Co-op for a free tour of Dog Day's Farm in Fritzwilliam! Space is limited, so RSVP today! We will meet at the farm for a start of 10 a.m.
About Dog Days Farm:
Dog Days Farm is a small scale, diversified vegetable farm growing on 5 acres in Fitzwilliam, NH. The farm distributes its produce through a 100+ member CSA, three farmers markets, an onsite farm stand, and wholesale sales. Dog Days also operates a road side plant stand where it specializes in heirloom tomato starts and unique flower varieties. We pride ourselves in using minimal to no sprays throughout the growing season as a part of our integrated pest management program, promoting healthy soil through cover crops and responsible land management, and fostering a healthy work environment with many long term employees.