Building a More Walkable Keene: A Conversation with Jeff Speck
June 12 @ 6:00 pm

-

8:00 pm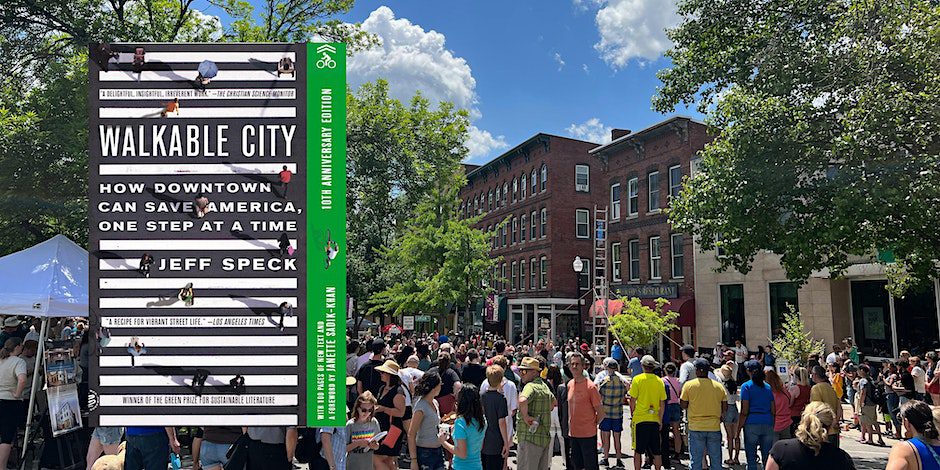 Arguably one of the most influential voices in the field of city planning today, Jeff Speck is an author and urban designer who advocates internationally for more walkable cities. He has literally written the book on the subject, the 2012 classic Walkable City, the best-selling city planning title of the past decade.
Jeff has helped communities large and small understand how walkability supports common goals like increasing tourism, economic activity, public health, safety, and sustainability. His wealth of experience, knowledge, and vision allows him to serve as an invaluable resource to each community that he works with, whether the discussion focuses on big-picture change or targeted incremental improvements.
Please join us on June 12th at 6:00 p.m. for an evening of education, inspiration, and dialogue. Jeff will share his perspective on how Keene can become a more walkable community and why walkability is critical for a thriving downtown. The event will be held in Heberton Hall, located on the first floor of the Keene Public Library annex. A book signing will follow Jeff's lecture.
As Keene grapples with major decisions about public space and infrastructure, there could not be a better time to welcome Jeff to our community and benefit from his perspective. We owe it to ourselves and future generations to consider all our options, including ideas that a foremost expert like Jeff can bring to the table. When making tough choices about our world-class city, we should have world-class ideas at our fingertips.
This event will focus on Keene, but many of its lessons will be applicable to other towns and cities. If you live nearby and are interested in learning how increased walkability can improve the quality of life in your community, then this event is for you.